Dangerous goods and hazardous/hazmat materials are part of our daily life.
"Dangerous goods refers to substances and articles in respect of which carriage is prohibited by the RID or authorised only under the conditions prescribed therein" (RID 2019, Chapter 1.2 – Definitions).
Yet, these goods when being transported can cause potential harm to the people, living organisms, as well as to the environment. With the aim of preventing unwanted situations, companies transporting such materials shall insure safe transportation by following the rules and regulations given by the European Union regulatory bodies.
So, let's take a further read on what dangerous goods and hazmat materials are, and how these goods and materials can be properly handled by transportation companies operating in Europe.
What are Dangerous Goods?
All substances and items that pose a risk to health, safety, or risk to the environment are classifies as dangerous goods. On the other hand hazardous or hazmat materials are the liquids, solids, substances or gases that can harm living organisms/people, property or the environment.
Dangerous goods and hazmat materials transportation are subject to chemical regulations.
The people who are transporting such goods and materials have to be specially trained on how to handle materials that pose high risk (materials that are flammable, corrosive, toxic, radioactive).
Hazardous Materials Classification
As previously mentioned, hazardous/hazmat materials are subject to chemical regulations. There are different regulations that transportation companies should follow for particular hazardous/hazmat materials classifications.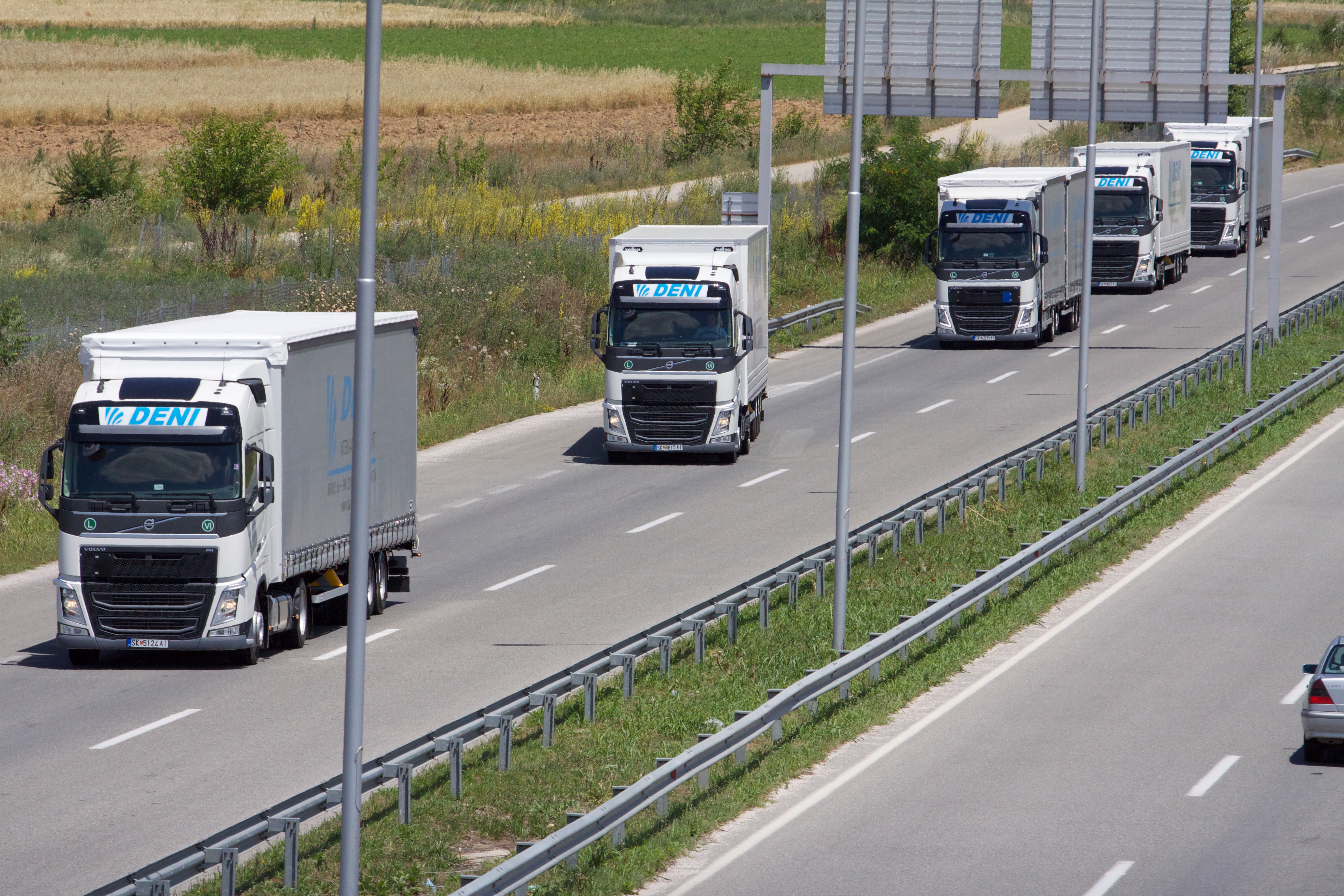 The classification of hazardous/hazmat materials was made on the bassi of the specific chemical characteristics producing the risk. The transportation of such materials in the European Union is regulated by:
Detailed Hazardous/Hazmat materials classification:
1          Explosives
2          Gases
2.1        Flammable gas
2.2        Non-flammable, non-toxic gas
2.3        Toxic gas
3          Flammable liquid
4          Flammable solids
4.1        Flammable solid
4.2        Spontaneously combustible substance
4.3        Substance which emits flammable gas in contact with water
5          Oxidizers and organic peroxides
5.1        Oxidising substance
5.2        Organic peroxide
6          Toxic and infectious substances
6.1        Toxic substance
6.2        Infectious substance
7          Radioactive material
8          Corrosive substances
9          Miscellaneous dangerous substances
Transportation of Hazardous Materials Requires Special Certification
Since dangerous goods and hazardous/hazmat material transportation can be incredibly complex and challenging task, straight proportionally it requires special certifications.
The European HAZMAT Certification (HAZ 15) is a must for transportation companies that perform transportation of such goods within Europe.
By undergoing this certification, the truck driver will learn how to:
Prepare the required documentation for transporting hazardous materials in Europe;
Will learn how to properly use governing regulations;
How to solve the most common hazardous/hazmat material transportation problems;
Material classification and multi-modal transportation;
Hazardous/hazmat materials classification is the foremost important thing that trucking companies and truck drivers should cover. The classification dictates all elements that are interconnected with hazardous material transportation compliance.
Once the classification is done, the packing, labelling, documentation and placarding can be done.
European Carriage of Dangerous Goods Regulations
The transportation of dangerous goods within the European Union us regulated by the European Agreement concerning the International Carriage of Dangerous Goods by Road ECE/TRANS/225 (Vol. I & II) (ADR) and Carriage of Dangerous Goods and Use of Transportable Pressure Equipment Regulations (CDG).

Hence, the companies transporting dangerous goods have to pay special attention to the training of their employees. All employees/ truck drivers should undergo a training governing the carriage of dangerous goods. In general, the training should include:
General awareness training;
Function-specific training;
Safety training;
In addition to that, companies must appoint a safety advisor with the purpose of giving them on the safety, legal as well as environmental aspects of the overall transportation process of dangerous goods.
Final thoughts
Dangerous goods and hazardous/hazmat materials transportation is an incredibly complex and challenging task. There are a myriad of regulations and obligations that transportation companies should follow with the aim of providing the maximum load security.
Here at Deni Internacional we have years of experience in the transport of dangerous goods, which include a wide range of materials and substances.
---