Convenience is the key factor when choosing the perfect truck wash.
The easiest way that one can do is drive the truck to the nearest truck wash service and save money on fuel, but that will not guarantee a specialty service and reasonable costs.
Thereupon, choosing the perfect truck wash includes performing a detailed search and going carefully through few key points.
So let's take a read on how you can choose the best truck wash service for your needs!
1. It's Important To Wash Your Truck Regularly!
Trucking companies, operators and drivers all want a clean truck.
The benefits of a regular truck wash are numerous.
Starting with the fact that washing your truck on a regular basis will:
Keep corrosion away;
Will increase the longevity of your trucks;
Maintain brand image;
All these are proven benefits of a regular truck wash, yet that's not all. By keeping your trucks clean and performing a regular truck wash will allow the driver to perform inspection and check if there are any issues with the mirrors, tires, and lights.
Thereupon, washing your truck regularly is important for maintaining it in a good driving condition, but as well as for improving the safety of the driver and of the loads. A properly cleaned truck increases driver and load safety, and straight proportionally to that you will increase your company safety rating too.
Last but not least, having clean trucks will increase your company reputation.
2. Choose a Good Truck Wash – With a Good Rating
Choosing a truck wash service is not as simple as it might seem at first sight.
When choosing a truck wash you will encounter several options, and you will have a variety of places to choose from. You will see that some truck wash services have a better reputation than others, whereas some offer truck wash at lower price than others.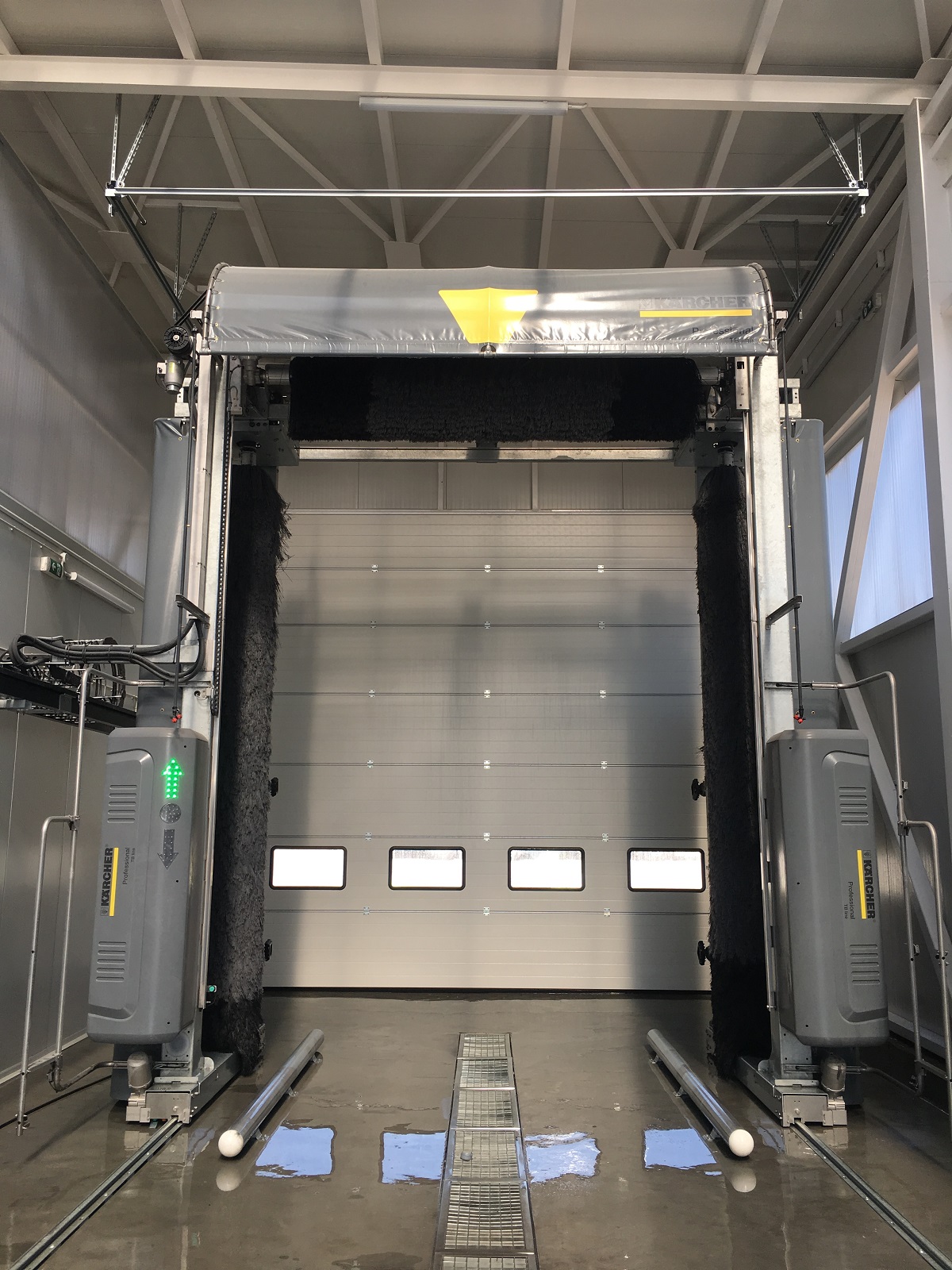 So, making the final decision and choosing the best truck wash service should be a decision made upon a good research. Before you choose a truck wash always go forward to checking their reviews and experience that other trucking companies have had with that truck wash.
The easiest way that you can check the reputation of a truck wash is to get engaged in trucking related social media sites and check the opinion of other drivers.
Tip: Our top recommendation is DS Truck Service. It provides an automated washing machine for trucks and trailers, including a section for technical inspection. For their expertise and quality there is a rich reference list, which includes one of the largest and most successful transport companies in our country, who give us their trust every day.
3. Find a Truck Wash that keeps their washing equipment in good condition
Washing equipment in a good condition is what makes a truck wash a top pick for trucking companies.
The perfect truck wash provider is the one that maintains their equipment on a regular basis and keeps it in a proper working condition. If a company specializing in a particular service can't keep their equipment in good condition, why would you like to use their service?
Would you trust a mechanic that has poorly maintained equipment to work on your truck? Well, why would you like to use a truck wash that does not have washing equipment in a good working condition?
4. After Washing! Park The Truck To Get Dry Before You Hit the Road
One of the most common mistakes truck drivers make when washing the truck is improperly drying it.
By not allowing the truck to properly dry after washing truck drivers are risking of adding imperfections to the paint.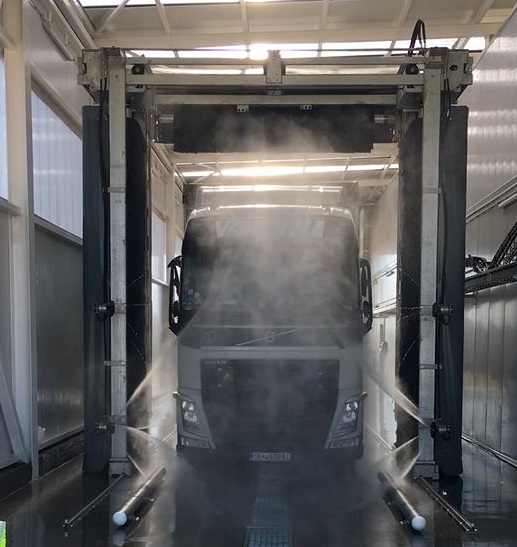 Thereupon, the best practice before hitting the road after washing your truck is to:
Blow out the panel gaps;
Trip pieces;
Lug nuts;
Mirrors and glass;
Lights;
This helps prevent the continuous drip from these common areas. After you perform this we strongly recommend you to park the truck to get dry before hitting the road!
Final Thoughts
Washing the truck regularly is the key of keeping it well-maintained and by that of keeping your trucking company's reputation. That is why choosing the best truck wash service and washing the truck right, with quality tools and wash products is so important.
Choosing the best truck wash will make things easier for you and will make your truck look better, while at the same time saving you money for paint and body work costs, extending the life cycle of your fleet.
---