Forklifts are an essential part of a warehouse today. Warehousing involves a lot of actions which leads you to a number of factors to consider for finding the best machine. Among those is the size of the warehouse, the type of the cargo you are handling, the right size of the forklift for your warehouse etc.
Even though we can rely on the modern technology, forklifts are machines whose function is determined after all. You may as well think on maintaining a safe and high-quality operation in the workplace, as well as, reducing costs.
So here are the things to think about before you select a forklift for your warehouse:
You Need Forklift For Indoors Or Outdoors?
Forklift is an industrial machine that helps warehouses to lift, move and store materials indoors and outdoors. Depending on the warehouse type, space and environment, you need good warehouse equipment to increase operating efficiency.
If you operate indoors, you can use electric forklifts which are less noisy, machines with cushion tires which are lower to the ground and have smaller turn radius, or polyurethane tire materials which are excellent for paved roads.
For outdoor operations, your best choice are diesel forklifts made for rough terrains or the pneumatic tire lifts which are made for heavy duty operations on asphalt, gravel or unpaved roads.
Never Choose Maximum Lift Capacity Forklift That's Below Your Requirements
Choosing the right lift capacity requires knowledge of the factors that make a good warehousing company and maintain efficient cargo handling. That leads you to consider the following:
The stock
Load weight (from average to heaviest)
Lift capacity (from average to heaviest load)
Load width
We imagine that you want a powerful machine with maximum functions thinking the more specifications, the better.
Well, you can have that thanks to the world famous LINDE material Handling brand which offers electric, diesel or LPG forklifts. And the best part is – it is available in Macedonia. Whether you consider the costs, capacity, or performance, it is the perfect balance between all.
Unless you plan on expanding the warehouse with other types of cargo than you already have, our advice is to purchase the forklift that your warehouse needs instead of paying for more power than you actually need.
What Is The Highest Point The Forklift Needs To Reach?
The level of reach is important because it affects your load capacity. The main factor to consider is the layout of your warehouse.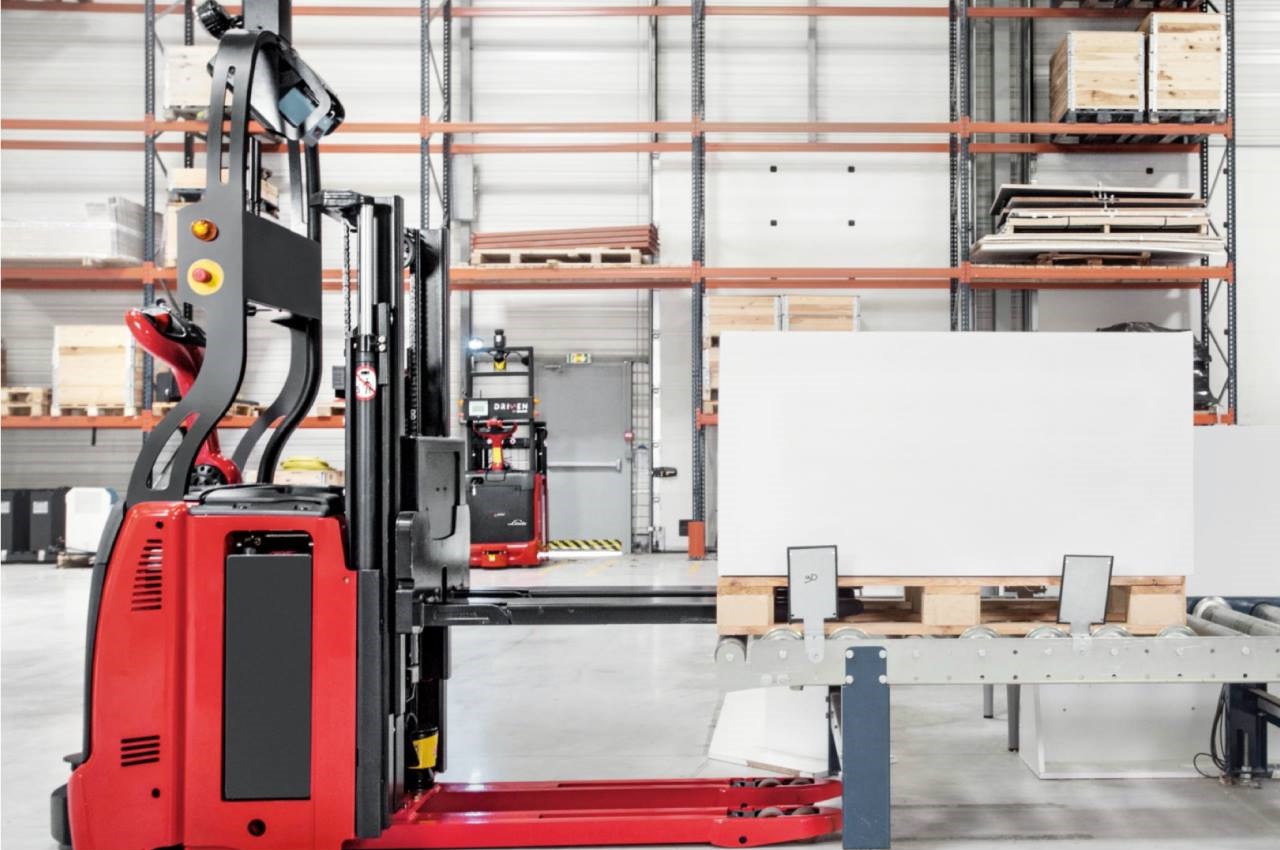 An important information is that the average forklifts lift up to eight to twenty feet which leads you to evaluate the following:
Typical lift height
Highest point to be reached
Possible height restrictions
For a proper operation, you need to avoid damaged goods. In short, you need a forklift for your warehouse that can reach even the highest point without causing damage.
There are different types for outdoor and indoor use. There are electric forklifts which reach up to 9 meters whereas the diesel can reach above 11 meters high.
Forklift With Electric Or Internal Combustion
The electric and internal combustion refer to the type of power and fuel you want to in a forklift. In addition, your warehouse can benefit from both forklift types but that depends on the cargo handling.
Electric Lifts
An electric forklift for your warehouse will cost more initially but has top benefits like lower operation costs per hour and in terms of fuel if compared to the gas lifts.
Electric forklifts are known to move easily around and provide enough power for an eight hour shift and are ideal for indoor use due to their zero emission productivity and silent operation.
Depending on the cost of the electricity, a standard battery costs for about 3 euros per charge. The charging hours vary from three to twelve hours, based on the lift model.
The lift capacity of the smaller electric lifts is over 60 kg and they are mostly used for light-weight cargo including food, books, clothes etc.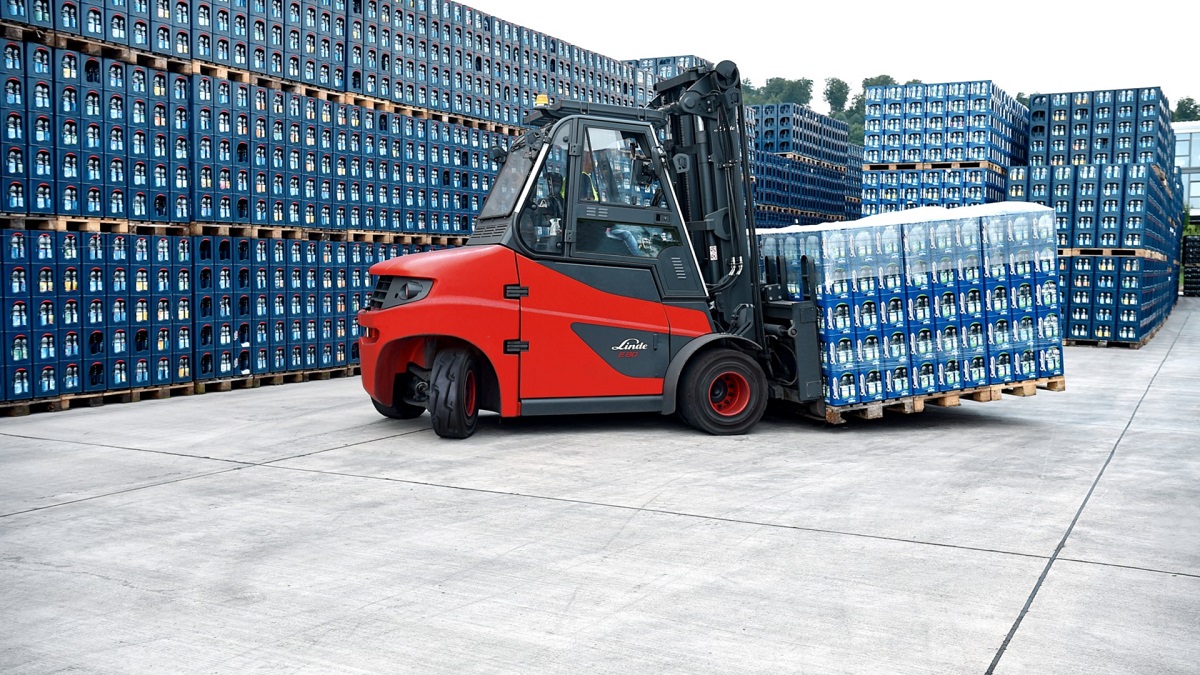 Internal Combustion
Internal Combustion lifts operate on different fuels like gasoline, diesel, propane and compressed natural gas. Internal combustion lifts are cheaper than electric but cost more per hour to run.
Their lift capacity for weight is up to 60 tons which is said to be the main advantage. They are commonly used in outdoor spaces but despite their noisiness, they are also used indoors due to their relatively large load capacity, long service and fast move.
Deal With A Forklift Provider That Can Provide Service & Maintenance
Scratched, overworked or badly maintained forklifts are bad for the operating in your warehouse. As a result, it is important to choose a locally owned provider which can provide suitable maintenance and evaluate the machines.
You can find the right service once you consider the following:
Professional service accessibility
Names and availability of brands
First-call fix rate and turnaround time
By evaluating the time and service rates, you can decrease international transport maintenance costs as part of the warehousing. This also includes the costs of fuel, running of the machines, prices and other parts of a forklift for your warehouse.
Forklift For Your Warehouse – Buy or Rent?
When choosing a forklift for your warehouse, you need to put the highest value on money and public custom warehouse qualifications.
As an explanation, renting and leasing a forklift means reduced costs if compared to the high initial costs. Small companies find it ideal as a short or long-term solution.
Company owners usually review renting as cost-effective but considering the ongoing forklift costs like fuel, tires, maintenance, operating and servicing, expenses may show the same or bigger than the initial in the end.
If you decide to rent, always try to purchase from a professional provider and make sure you receive the right maintenance.
Final Thoughts
If you want to find the right forklift for your warehouse, consider the details of your warehousing business, the criteria to meet clients' needs, as well as, avoiding damage to their goods.
---